Taboo – Official Party Game
The Game of UnSPEAKable fun
Description
Get ready for some pure chaotic word wrangling fun!
For the first time ever the official Taboo game has come to mobile! If you love party games you'll love this and you can play it with video chat already included in the app, no extras needed!
Gather your favourite people for a night of high-pressure vocabulary wrangling. All you need is your phone. How do you describe APPLE when the words RED, FRUIT, PIE, CIDER and CORE are all taboo? Be creative with language as you communicate your way around the unutterable. Think fast and talk fast – not to do so would be TABOO!
Videos
<iframe width="853" height="480" src="https://www.youtube.com/embed/I9giXoJUd8A" title="YouTube video player" frameborder="0" allow="accelerometer; autoplay; clipboard-write; encrypted-media; gyroscope; picture-in-picture" allowfullscreen></iframe>
Assets
Each asset pack contains the game logo, screenshots, and art assets.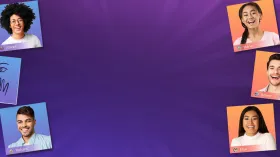 Taboo - Official Party Game
Download Press-kit
Contact
Marmalade Brand Assets